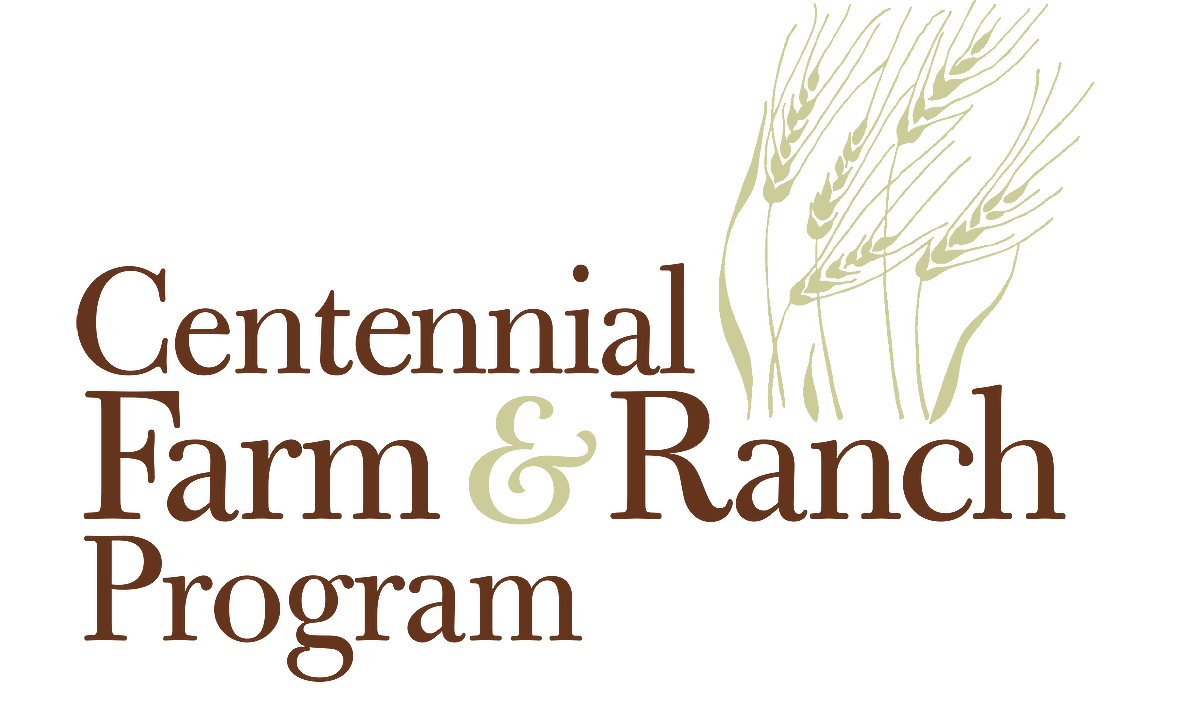 Since 2009, the Montana Historical Society's Centennial Farm and Ranch program has recognized our state's agricultural traditions by celebrating the perseverance and stewardship of Montana families on their farms and ranches. By honoring families that have owned their land for 100 years or more, we help preserve Montana's strong agricultural roots and the stories and traditions that define our rural communities. View our list of Centennial farms and ranches.
---
BENEFITS
Official framed certificate signed by the governor of Montana

24-inch by 36-inch metal roadside sign with the property name and founding year (pictured)

Property history printed in our periodic farm and ranch yearbook
---
REQUIREMENTS
Proof of continuous ownership by members of the same family for a minimum of 100 years (through deed records).

Proof that the property is a working farm or ranch with a minimum of 160 acres or, if fewer than 160 acres, must have gross yearly sales of at least $1,000.

One current owner must be a Montana resident.
---
APPLY NOW
Centennial Farm and Ranch Application.
You may fill it out as an electronic form or print the form and hand write your information. The application fee is $100. You will need Microsoft Word to open this document.
Questions? To request the application by e-mail or U.S. mail or to ask questions, contact Christine Brown at 444-1687 or email at Christine.brown@mt.gov.
---
PUBLICATIONS